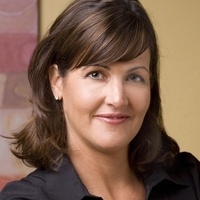 The Global Value of Investing in Women
Thursday, March 31, 2016 at 3:00 pm to 5:00 pm
Janet Leigh Theatre
3601 Pacific Ave, Stockton, CA 95211
Dr. Kellie McElhaney, the John C. Whitehead Adjunct Professor and the founding Faculty Director of the Center for Responsible Business at the UC Berkeley Haas School of Business will present the business case for and value of investing in women individually, globally and in the business world.
McElhaney, the author of "Just Good Business: The Strategic Guide to Aligning Corporate Responsibility and Brand," writes case studies of companies who are investing in women (Wal-Mart, Ernst & Young) and studies value-creation links between sustainability strategy and women in leadership. She consults and develops executive education for Global 1000 companies all over the word in developing integrated sustainability and women's investment strategies.
This event is presented by OLLI@Pacific in collaboration with Pacific Women's Resource Center as part of Pacific's Women's History Month celebration and is a free ticketed event open to the Pacific community. Call 209.946.7658 or click the link at the right to reserve your ticket.
Event Type

Sponsoring Department

Website
Cost

Call 209.946.7658 or click the link at the right to reserve your free ticket.

Department

Subscribe