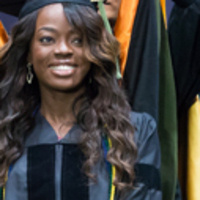 Thomas J. Long School of Pharmacy and Health Sciences Commencement Ceremony
Saturday, May 20, 2017 at 9:00 am to 11:00 am
Alex G. Spanos Center
1178 Larry Heller Drive, Stockton, CA 95211
At this ceremony, President Eibeck will confer degrees, students will walk across the stage and will be hooded and outstanding student leaders will be recognized. We cordially invite you to attend a special reception for our graduates and guests immediately following the Commencement Ceremony outside of the Alex G. Spanos Center.
Graduates and Faculty assemble at 8:00 A.M. at the southeast entrance of the Alex G. Spanos Center.
Please refrain from bringing any air horns, noise makers, balloons or whistles to any Commencement day ceremonies.
Visit the Commencement website for a complete schedule of all 2017 Commencement events. You will also find location maps, links for local accommodations and much more. www.phscommencement.com

If you are a person with a disability or have questions about this event, please contact the Dean's Office in the Thomas J. Long School of Pharmacy and Health Sciences at 209.946.2545.
Event Type

Website
Department

Subscribe