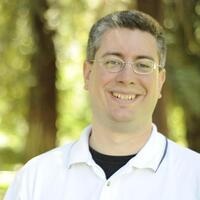 Understanding Atheism: An Open Look at the Non-Religious
Tuesday, October 3, 2017 at 3:30 pm to 5:00 pm
Janet Leigh Theatre
3601 Pacific Ave, Stockton, CA 95211
A Pew survey found that 12% of Californians express "no belief in God", with some identifying as atheists, agnostics, Humanists, or simply "none of the above".
But what do atheists believe, if anything? From where do they get their inspiration or purpose? What has led them to a worldview without supernaturalism?
In his talk, lifelong atheist David Diskin will reflect on his personal journey as an activist for secular rights and provide us with a closer look at the growing community of atheists. David will explore the oft-confused definition of atheism, misconceptions of atheists, and a history of atheism that takes us back thousands of years to the Pygmy tribes in Africa.
David will also explore the legal fight to preserve the separation of church and state, the culture of atheism including music, a summer camp, and a secular church-like service spanning the country, and resources that are available to the non-religious community.
Sponsoring Department

Website
Cost

Free and Open to the Pacific Community

Department

Subscribe