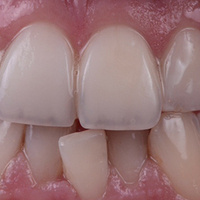 Update in Bonded Restorations: Science,  Experience, Common Sense and the Patient
Saturday, February 3 at 9:00 am to 4:00 pm
Arthur A. Dugoni School of Dentistry
155 Fifth Street, San Francisco, CA 94103
How can science, common sense and experience in adhesive dentistry generate revolutionary concepts to save tooth structure and teeth? This lecture presentation will describe innovative techniques (immediate dentin sealing, deep margin elevation, additive luting and others) but also explore the future of CAD/CAM dentistry and biologic restorations.
You will learn the state-of-the art, minimally-invasive concepts for direct, semi-direct and indirect techniques in composite and ceramics. We have entered the "post-amalgam/post-full crown" era and Dr. Magne will present the foundations of this evolution based on scientific evidence and clinical experience.
You Will Learn
The driving force behind biomimetic restorative dentistry
New clinical techniques to improve tissue conservation and bonding
How CAD/CAM technique can be used biomimetically
Who Should Attend
This course is designed for general practitioners, specialists and allied dental professionals.
Tuition: $275 Dentists; $185 Allied Dental Professionals (includes lunch and coffee/tea service in the morning)
Program: 9:00 am – 4:00 pm
Check-in: 8:30 am
Location: Arthur A. Dugoni School of Dentistry, 155 Fifth Street, SF
Credits: This activity is designated for 6 units of continuing education credit.
Faculty
Pascal Magne, DMD, PhD, is the Don and Sybil Harrington Foundation professor of esthetic dentistry at University of Southern California, Herman Ostrow School of Dentistry. He graduated from the University of Geneva Dental School and lectured there from 1989-1997. He also served as a visiting associate professor at the Minnesota Dental Research Center for Biomaterials and Biomechanics at University of Minnesota. He is the author of numerous articles on esthetics and adhesive dentistry and is an internationally renowned lecturer and award recipient. He is a founding member of the Academy of Biomimetic Dentistry and a mentor of the Bio-Emulation think-tank group.
Event Type

Sponsoring Department

Tags
Group

Subscribe