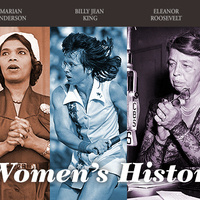 Women's History Month
Pacific celebrates Women's "Herstory" Month with lectures, film screenings, discussions, and various other events throughout the month of March as a way to celebrate women's achievements as leaders and forces of change throughout history.
Join bilingual author Sylvia Aguilar Zeleny as she talks about her stories and her writing residency for women. Sylvia Aguilar Zéleny is a novelist and...
This annual awards luncheon recognizes women-identified Pacific students, faculty, staff, and members of the Stockton community, who have made significant...
Recent Events