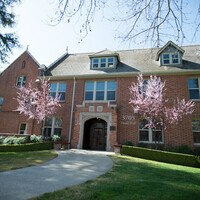 Hand Hall
Hand Hall houses the Student Life administration offices, as well as Development, External Relations, Marketing and Communication and other administrative offices.
3705 Atchley Way, Stockton, CA 95211
Hours

Mon-Fri: 8 a.m. - 5 p.m.

Please join Interim Vice President Steve Jacobson during his open office hours on the Stockton Campus. This time is an opportunity for students to share...
Recent Events