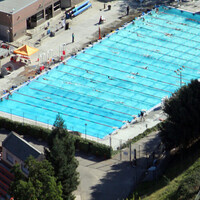 Chris Kjeldsen Pool
Pacific's Olympic-sized pool on the Stockton campus.
1163 Larry Heller Drive, Stockton, CA 95211
Recent Events
Sylvia Soliven left a positive review
10/12/2018
I like that there was something for the kids to do. Maybe next public family event there can be a couple other simple activities for small children?