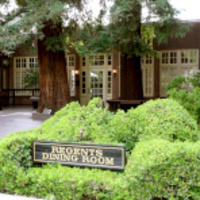 Regents Dining Room
Located on the east side of Anderson Hall between the President's Office and the Presidents Room.

Dr. Juanita Johnson-Bailey, University of Georgia professor and scholar on issues of race and gender in educational and workplace settings, will be the guest...
Recent Events

Ines Ruiz-Huston left a positive review
9/10/2017
excellent! I love listening and seeing great women on our campus share information. It is all so empowering.
The event was interesting, though I really wanted to see women of color talking about their experiences as well. It's vital to point out that all women do not share the same experiences and face different obstacles when it comes to leadership and professional success.
Laurie Rhea left a positive review
9/14/2016
We loved the reception for Dean Sheared and Dean Nadershahi! The atmosphere was very nice, many good guests and it was fun just to see everyone again.
One little thing - the beef was very tough - on the skewers. I had one bite that was perfect but the rest was hard and stringy. The rest of the menu was outstanding.